Do you want to know what makes swimwear briefs so great? In a world of sexy, daring swimsuit options, briefs have a lot to compete with; however, they are truly the most balanced swimsuits out of all of their competitors. There is a normal to crazy range for swimming apparel where you can often pick from one extreme or the other. You can go normal and a little boring with the conservative, safe swim trunks, or the slightly less boring option of mid-thigh swim shorts. At the other end of the spectrum, you can go really crazy with G-string bikinis and risqué micro swimsuits.
Swimwear briefs are like the ultimate choice for the indecisive men who are unsure of what message they are trying to send. Briefs are a good way of communicating the message, "I could be here to party, but I could also just be hanging out." They are like the mullets of swimsuits, but not horrendous and tacky. In fact, swimsuit briefs provide an air of mystery that is a good balance of adventure and stability. This swimsuit style also has a better chance of flattering any body type, unlike bikinis or swim trunks which can cause muffin top or hug the thighs too tightly.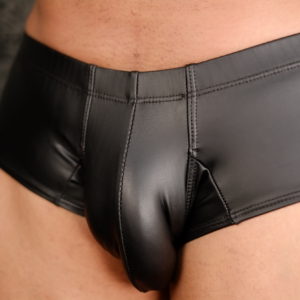 You may not have known that you could send messages with your apparel, but your choice in clothing and swimsuits can really reflect on your personality. Everything from the style to the color can be analyzed and interpreted by onlookers. This is not to say that you will send out a bad vibe with your choice of swimwear, just that people with similar interests will probably be drawn to you. If you like a good balance in your life, you can communicate that through your selection of swimwear briefs. Men who pick up on this message may be attracted to your choice of swimwear because they also like a healthy balance in their lives.