My friend and I slipped into our swimwear briefs and went down to the beach over the weekend and it turned out to be quite the experience. When we arrived, it seemed to be a bit more crowded than usual. It took us a few minutes to see what all the fuss was about but then we noticed a few cabana tents set up in a certain area of the beach. We wandered in that direction to see what was going on and that is when we spotted the photographers along with some very attractive male models. After standing around a little while, we were able to find out that there was, indeed, a photo shoot taking place that day.
We talked to a few people that had been watching this event well before we arrived and discovered that these male models were going to be wearing swimwear briefs. My friend and I were quite excited over this because we always got plenty of attention whenever we went to beach wearing out briefs. Actually, we get attention whenever we are wearing our briefs. At any rate, we made ourselves comfortable on a patch of sand as close as we could get to the activities because we wanted to get a great look at what the new designs were going to be introduced this season. It was going to be quite a lot of fun to watch.\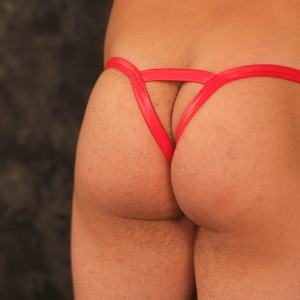 Then, the most surprising thing happened! It was as my friend and I were sitting there watching everything that one of the photographers glanced our way. As we continued to view things, the photographer looked at us again; this time more intently. Finally, he trotted over to us with camera in hand. When he reached us, he introduced himself and asked us if we had ever done any modeling in the past. We told him no but he commanded us to stand up and do some turns for him. Puzzled, we did follow his instructions. Then he clapped his hands together, and announced that we would do. Next, he directed us to a cabana where we were handed some swimwear and told to put them on. Now it seems that my friend and I have a brand new part time job modeling mens swimwear all because we appeared at the right place at the right time.