If you are in an intimate relationship of some sort with someone, sometimes the best present that you can give to them on a special occasion is that of swimwear briefs. An important fact about these briefs that you be unaware of is that they can be used in other ways besides just swimming in them. That means that when you give the special man in your life some swimsuit briefs, you are actually giving him a lot more than just one gift. This is going to mean so much to him when he finds the many ways that he can utilize his brand new briefs. In fact, he does not even have to know how to swim or even like to go to the beach to enjoy his briefs.
Of course, the main reason to give swimwear briefs to your man is so that he will have a hot and sexy swimsuit to appear in when he hits the beach and starts body surfing the waves. The fun does not stop there. In fact, just when you think that you can only swim in these briefs; it is time to ferret out the other ways that your man can enjoy them. One of these ways is to use them as underwear when your man slips into his dress slacks for work or jeans for some outdoor fun. They function exactly the same way as underwear, and are, frequently, even more comfortable than boxers, briefs or tightie whities.
Sorry no hot models today just me and my big round ass wearing a sheer Koala swimsuit.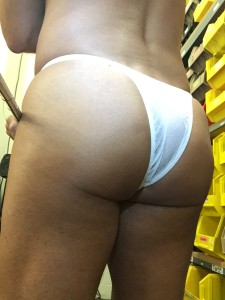 Another way your man can fall in love with his swimwear briefs as a gift from you is simply by wearing them around the house and lounging. Nothing is more relaxing than having briefs to slip into at the end of the day and the fact that these briefs came as a gift from the special person in his life is only going to make them even more precious to him. Of course if you are also there to bring him his favorite cocktail and cook his favorite meal; that will only add several cherries on top. Take a few minutes to consider briefs as a gift for your man the next time that you want to spoil him. It will make your relationship that much closer.